Have you ever felt like you were stuck on the hamster wheel of life, with no way to get off, and no one to help you? I went through a paralyzing midlife crisis, where I felt just like that hamster. I was running fast but getting no where.
Luckily, I was introduced to a teaching that was the catalyst to changing everything. It was about the power of your mind to help you design the life you desire. I went from feeling totally defeated, depressed and stuck, to discovering a new world.
Suddenly, I realized, 'holy cow' I have the choice of how I'm going to live…and OMG, there is sooo much opportunity! All I had to do was change my subconscious mindset and beliefs. FYI – this did take years to develop and many, MANY setbacks, but I have learned the formula that works, so you can get there without the bumps and bruises!
Today, I'm a Mindset Coach and have helped hundreds to implement what I've learned, to break negative behavioral loops, so success and happiness can flow to you, instead of away from you. Basically, how to quit stabbing yourself in the foot, and working so damn hard, to shift into a life/career that comes waaay easier! I call it
the MOX Life
.
Here's the basics of the MOX Life system:
1. DISCOVERY OF SELF: this is where we figure out your negative behavioral loops that are tripping you up in your career and life. You'll also realize your 'Zone of Genius' – what you are naturally awesome at, without much effort.
2.  BLUEPRINT TO YOUR VISION/GOALS: once you can see, with full clarity, what you want, you can go after it with greater success. 'You have to see it, to achieve it.' We dive deep into what your big, fat dreams are. Then we breakdown the exact steps to get there. Seriously, it's so much easier once you can see the bite-sized steps. You'll realize how we use your Zone of Genius and NEW positive behavioral loops to get you to where you want, with more ease than you've ever felt before. You'll have a map to your success – even better than a treasure map, because you'll have the right tools and less guessing!
3. MINDSET/RESET: this is the secret sauce to make it all work, with a flow. We teach you how to break into your subconscious (where the magic is), to create the positive feedback loops, and effective belief systems to help you step into your new life you're about to live! This mindset will carry you into your future and stay with you, so your success continues to grow. You'll have the mindset implemented by those who are playing bigger and owning their life
Midori is a  best-selling author, speaker, and TV show host.  She's been featured on major TV networks, publications, and is a frequent speaker on mindset and success.
She has a degree in Communications and Sociology from the University of California, Davis. She's also a Certified Human Behavioral Expert. Midori focuses a significant amount of her time working to end the cycle of child abuse, as an active board member for Child Parent Institute, in Sonoma County. 
She and her hubby have been together for 30+ years. They recently became empty nesters, as their second son went off to college. Now they eat cookies and drink wine for dinner, on a regular basis, and have been seen dancing on tables.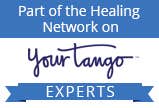 To stand side-by-side supporting ambitious, unstoppable women to impact the world, their family, and their community.