Relationship & Success Expert
It was my birthday morning.
All I wanted to do was stay in bed and feel sorry for myself.
I was
filled with an

overwhelming, soul-crushing sense of failure and disappointment.
I believed my life was half over, and things had not turned out like I had dreamed.
I hit 'middle age', and I felt like I lost control over my own life.
I tried to tell myself I should be happy. I had two wonderful sons, a decent business, and a husband.
However,
I was completely burned out and uberly depressed.
My husband and I wanted different things. It felt like the man I married was a stranger because we had grown so apart.
We had the same arguments over and over…

 and it was getting personal.
We slung out whatever seemed the most hurtful. It was
like a boxing match and we were punching to win
.
I always felt depleted and remorseful after each fight but somehow we followed the same pattern.
On top of this, I knew
I was aging, and

felt I wasn't as attractive.
The knowledge that my best days were behind me, was nauseating. What happened to the healthy, and fit person I was?
I used to champion myself for my outgoing, bubbly personality, and loved to entertain. Now, I just wanted to hide and keep to myself.
I was disgusting myself and knew it was time for a change.
I loved my children and wanted to save my marriage.
So, with complete determination,
I set out on my journey in search of a new direction.
I stopped watching TV and wasting the time I had, and began devouring self-improvement books written by top psychologists and thought leaders. I watched every expert and guru available on Youtube.
Soon that wasn't enough, so I started going to seminars.
I began to use what I was learning to change my mindset.
I was invited to a business seminar where I met a brain science expert. He intrigued me further about the power of the brain, and how we can use it to accomplish unbelievable heights, squashing out once perceived obstacles and challenges. I ordered his book as soon as I returned home. I used the suggestions he made to change my thought patterns and beliefs.
I quickly realized the power of the brain and began studying
everything
I could about how to use our brain power.
It was clear,
I was on to something life changing.
Using this science I have learned more control and calmness. My husband has expressed many times how he recognizes and appreciates this change!
On the other side of my breakdown, came my breakthroughs…
My husband and I learned to press the reset button on our relationship. Now our marriage is infused with greater support, synergy, and a way stronger emotional connection!
Soon we were the couple others looked to when they were experiencing challenges.
My advice consistently worked, and it was based solely on what my husband and I did to keep things going.
Everything began to click.
It became clear to me that I had a gift to share with helping couples achieve a happier life together, paired with the vast amount of knowledge and education I had learned along my journey to a better life.
Today, I am achieving unbelievable goals
(I would never have thought them possible 7 years ago),
living an incredibly fulfilling and exciting life, and will share it all with you; plus save you years of time
.
Wishing you a relationship that gets better as you go!
XO – Midori
Too often relationships crumble, and families are broken because couples didn't have the simple tools to help them succeed and thrive.  Midori is dedicated to providing the RIGHT guidance to get you on a happier path quickly.
She is the best-selling author of, 'Secrets to a Kickass Marriage,' and host of 'The Kickass Relationship Show'.  She's been featured on major TV networks, publications, and is a frequent speaker on communication and relationships.
Midori and her husband have been happily together for almost 30 years. She has a degree in Communications and Sociology from the University of California, Davis. Midori is honored to be on the Professional Advisory Board for Child Parent Institute, focused on ending the cycle of child abuse.  She's also proud to be the Relationship Advisor for the global organization, Women Network, and has been featured on FoxNews, CBS-San Francisco, Prevention Magazine, SheKnows, YourTango, and many other medias.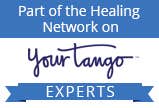 A Recognized Relationship Expert
Relationship Expert & Strategic Partner for the California Women's Conference
Women Network Virtual Summit Relationship Expert & Co-Host
Speaker for Love Builder Summit
Speaker for Master Your Magnetism Series
Speaker for Highly Irresistible Woman Summit
Speaking Empire Certified Speaker
Your Tango Contributor
To build a mentally healthier world through inspiring and empowering wildly successful relationships and families.
"Watching a couple breakthrough monumental challenges, to find each other again, is magical! Seeing a family reconnect, as a result, is beyond words."
Midori Verity